Brandywine Creek Campground
1091 Creek Road
Glenmoore
Pennsylvania, 19343
(610) 942-9950
www.brandywinecreekcampground.com
Brandywine Creek Campground is a campground or RV park located in Glenmoore.
Located in Lyndell, PA, Brandywine Creek Campground is a wooded, tranquil campground situated on the banks of the trout-stocked East Brandywine Creek, with several acres of manicured lawns and a large fishing pond. We are the closest Pennsylvania campground to Historic Philadelphia at only 32 miles away (with nearby regional rail service readily available), as well as also being the closest to Valley Forge National Park, at only 21 miles away.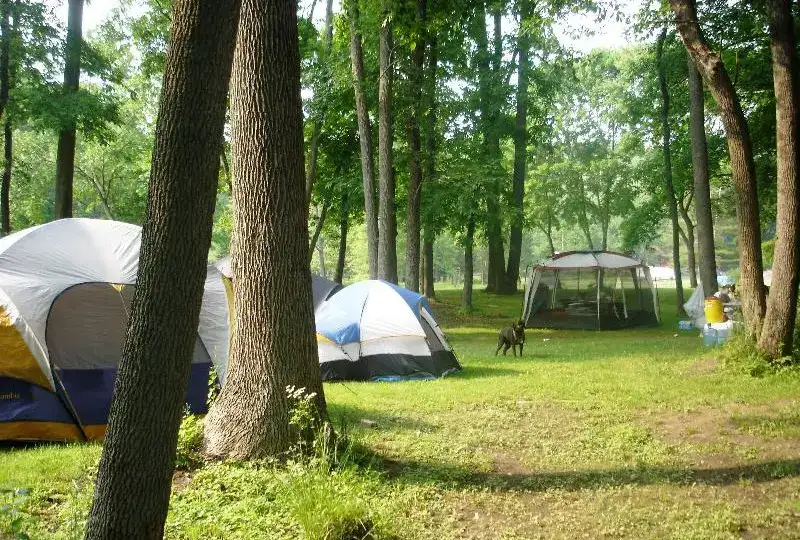 Location of Brandywine Creek Campground

Other info
Places to eat within 10km of Brandywine Creek Campground include Han Dynasty Inc, China Grill Buffett, China King Restaurant approximately 6.3 km away, Indian Kitchen With Hotbreads located at 260 North Pottstown Pke approximately 6.1 km away, and Devi Indian Restaurant Inc located at 151 West Lincoln Highway.
Nearby accommodations include Country Haven Campground Inc, Two Log Campground located at 960 beverdam rd, Hopewell RV Ctr Inc, Twin Hollow Construction approximately 17.5 km away, and Oak Creek Camp Grounds located at 900 Leid Road.