Hartwick Highlands Campground
131 Burke Hill Road
Milford
New York, 13807
(607) 547-1996
www.hartwickhighlandscg.com
Hartwick Highlands Campground is a campground or RV park located in Milford.
Hartwick Highlands Campground is located 5 miles south of Cooperstown and 2 miles from Dreams Park on a peaceful country road. New in 2002, Hartwick Nestled in our wooded area are our Two-Room Log Cabins with bathrooms and our One-Room Log Cabins. Located by our pool area are our Two-Room Log Cabins with kitchenettes and bathrooms. For those who want all the comforts of home, Hartwick Highlands House is a 3-unit newly renovated farmhouse with central air conditioning located adjacent to Hartwick Highlands Campground.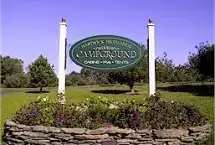 Location of Hartwick Highlands Campground

Other info
Nearby restaurants include Mel's At 22, The Cooperstown Diner, Hawkeye Bar & Grill, Upstate Bar And Grill located at 5418 State Highway 28 approximately 3.2 km away, and Dimaggio's Cooperstown Hot Grill.
Other nearby accommodations options close to Hartwick Highlands Campground include Inn at Cooperstown, Holiday Inn located at 4758 State Highway 28, Belvedere Lake Resort, Cooperstown Family Campground approximately 2.5 km away, and Cooperstown North KOA Campground approximately 14.1 km away.